Quality is a shared commitment
Guaranteeing quality starts at the source. Quality milk comes from happy and healthy cows, and that's why we work closely with our milk suppliers to ensure the proper care of their herds. That also means all Hood® Milk comes from cows that are not treated with artificial growth hormones (rBST)*.
And it means you can feel good about buying Hood Milk, Cream, Sour Cream, Cottage Cheese and Ice Cream, knowing they start with milk from farmers who have taken our pledge.
* No significant difference has been shown between rBST-treated (artificial growth hormone) and non-rBST-treated cows.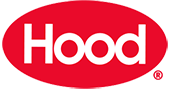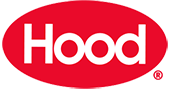 OUR PROMISE IS PERSONAL
Making better milk for your family starts with hardworking farmer families. A passion for providing the high quality milk is shared by everyone at Hood, like the Hess family.